Happy birthday to me, fabulous fan of audio fiction!
It's my birthday weekend, and you probably want to know what you should get me, right? Listening to one or more of the stories presented below would be a great start. But I'd love to see you become a supporter of The End, if that's something you can do.

Oh, and I've started listing some special notes about some of the shows listed. Look for the bold text below and see if that adds some additional context for you. I'd love to hear what you think.

- Evo, the birthday boy
Evo's Picks
Featured Audio Fiction
These are my personal recommendations for great-sounding audio fiction. As with all things in life, YMMV.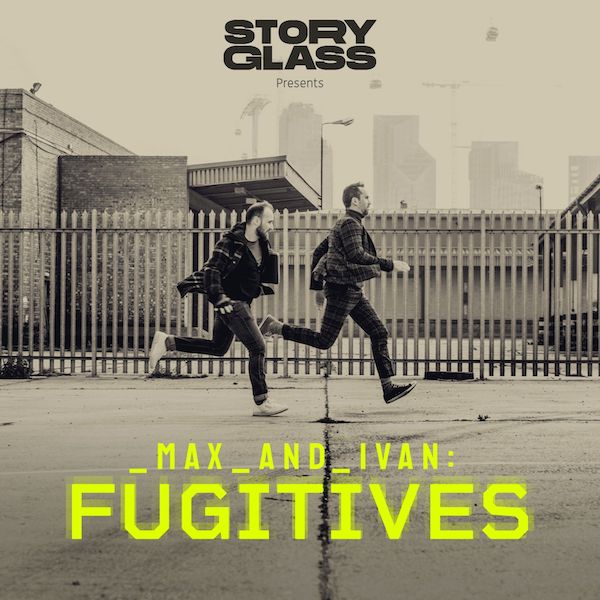 Dramatized comedy thriller from Storyglass
Max & Ivan: Fugitives
Two lowly tech developers acquire a laptop full of contraband data, witness a murder, and then narrowly escape being assassinated. Suddenly, they find themselves sucked into a world of state-funded disinformation campaigns, bot farms, all-knowing Big Data organisations, and shadowy terror groups.

Inspired by the chaotic way global politics is currently unfolding, Max & Ivan: Fugitives is an on-the-run comedy thriller set across international borders. Written and performed by Max Olesker and Ivan Gonzalez it stars Gemma Whelan, Alice Lowe, Adam Buxton, Kyle Kinane and Stephen Mangan. The cast also includes Celeste Dring, Dan Tetsell, Elina Alminas, Ernest Gromov, Freya Parker, Jak Malone, Jason Forbes, Justin Edwards, Katia Kvinge, Margaret Cabourn-Smith, Sammy Broly and Steve Furst.

Sound design is by Rich Evans and photography by Idil Sukan. The series is produced by Ben Walker for Storyglass.
Series complete as of 2 Jan 2020

8 episodes
Listening time: 3h 35m
💻🔪🌍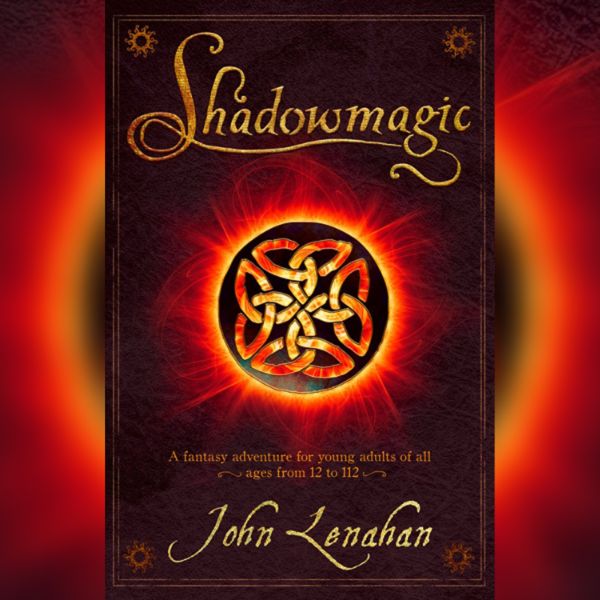 Narrated fantasy from John Lenahan
Shadowmagic
"Hi, my name is Conor. Other than my father being a bit of an eccentric lunatic, my life was pretty normal until I got attacked in my living room and whisked away to Tir na Nog, the mystical land of the ancient Celts, where it turns out Dad is the usurped heir to the throne and everybody wants me dead because of some prophecy.

Don't you just hate when that happens?"

Shadowmagic is a rip-roaring fun fantasy adventure novel by John Lenahan very loosely based on Irish mythology where every chapter ends on the edge of a cliff (or at least a high curb.) Join Conor as he grapples with typical teenage problems like, how to deal with a father's high expectations, how to survive in the world on your own, and how to woo a beautiful girl - that wants you dead.

Shadowmagic is a podcast novel for young adults from 12 to 112.
Complete as of 1 Dec 2006

31 episodes
Listening time: 8h 56m
Two more stories in the series available now!
🍀⚔️✨
Ad-free listening, bonus content & support for your favorite creators!
Introducing Apollo+!
Get premium access to 49 fiction shows, enjoy ad-free episodes, and help creators thrive. On Apollo: the home of fiction podcasts.
Season Finales & Finished Series
There's a good mix of shows in this section today. And again, I'll remind you to look for the bold text after the descriptions on a few of them. Let me know what you think of that.
Dramatized steampunk fantasy comedy from Venomous Duck Media
Gareth and the Lost Island
On the fantasy world of Hadronus, young Professor Gareth Mintel is saddled with the seemingly impossible task of finding the Lost Island of Mascal. On his quest, he is joined by his adoptive father, their simian butler, and the motley crew of the airship Glorious Dawn.

Characters in this show run the gambit of the gender and sexuality spectrums.

Season 1 finale released 7 Jun 2023

11 episodes
Listening time: 6h 29m
Season 2 starts May 2024
🤣⚔🧝‍♂️
Dramatized horror from Hilmar Loftsson
Hex Noir
A Victorian/gothic metropolis full of corruption and hidden terrors. Do you dare to explore the maddening horrors hidden within? Plunge yourself into a dark world of monsters, blood magic, and maddening conspiracies.

Season 2 finale released 7 Jun 2023

18 episodes
Listening time: 7h 11m
Season 3 starts 21 Jun 2023 (not a typo)
👹🩸😱
Dramatized scifi series from Mark R. Healy
The Strata
In a dystopian city, an ageing courier is forced to go into business with an underworld ganglord in order to pay for the treatment that keeps him alive.

Season 8 finale released 6 Jun 2023

50 episodes
Listening time: 22h 10m
Season 9 starts Aug 2023
🦾🤖👩‍💻
Dramatized romcom from Studio Ochenta
Love Items
This series follows the love stories of Cloe, an AI researcher, and Eloc, her artificial intelligence assistant. After discovering that Eloc has the power to analyze the love in the objects, Cloe decides to steal objects from the guys she dates in order to find "the right one."
This is a multilingual podcast. You can find it as Love Items (FR) in French and Cositas de amor in Spanish.

Season 1 finale released 5 May 2023

25 episodes
Listening time: 1h 56m
🥰🤖🐹
Narrated southern gothic ghost story from Daryl Lisa Fazio
Pearl River Remains
When human bones are discovered in a Mississippi river bed, Fran Boden—a loner with peculiar gifts—returns to her small town to probe the origins of her mother's long-ago disappearance and confront the ghosts of her family, both living and dead. 

Series complete as of 12 Oct 2022

22 episodes
Listening time: 9h 01m
💧🩸🫥
Dramatized comedic historical fiction from QCODE & Crooked Media
Edith!
Rosamund Pike stars as Edith Wilson in "Edith!" a scripted comedy podcast exploring the untold true-ish story of America's secret First Female President.

Series complete as of 5 Aug 2021

8 episodes
Listening time: 4h 29m
🇺🇸📜😆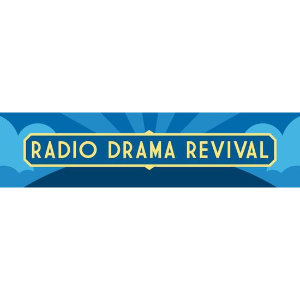 Presented by Radio Drama Revival, one of the internet's longest-running anthology audio drama shows, with the goal of showcasing the diversity and vitality of modern audio fiction.
Returning on 1 Jul 2023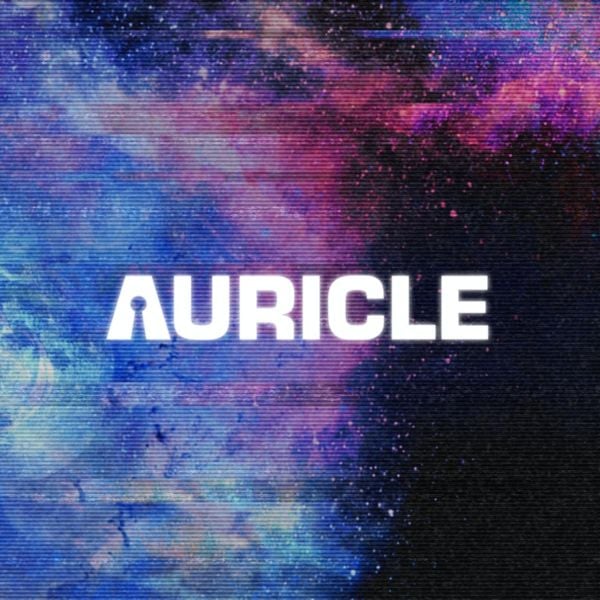 Are you an audio fiction creator? Submit your show, and we'll add it to a future issue!

Evo Terra

Benjamin Paddon

Charlotte Underwood

Anne Baird

Meegan May

Colin J Kelly

Joseph Stephen Leonardo
Gavin Gaddis
Frederick Miller
Some stats of this newsletter as of  8:06 am 8 Jun 2023
Total subscribers: 1,358
Average open rate: 61.64%
Average click rate: 7.14%
And we're growing! Many sponsorship opportunities are available, including individual support!
3600 N 5th Ave #102, Phoenix
Arizona, United States of America
You received this email because you signed up to be notified when fiction podcasts reach... The End. Get it?
Unsubscribe