Greetings, fabulous fan of audio fiction!
Judging by the large number of unsubscribes I got yesterday, many of you do not want an extra once-a-month issue recapping my Featured recommendations from the month. Noted. Won't do that again. 🫠
Though I did hear from some of you that a monthly summary of recommended audio fiction titles was exactly what you wanted. 🥳
Quite the conundrum. 🤔 I'll work on solutions this month.
In the meantime, let's get to the first weekly issue of June, shall we? And please forward this email to someone who loves fiction. I need to claw back some lost subscribers! 😢
- Evo

Evo's Picks
Featured Audio Fiction
These are my personal recommendations for great-sounding audio fiction. As with all things in life, YMMV.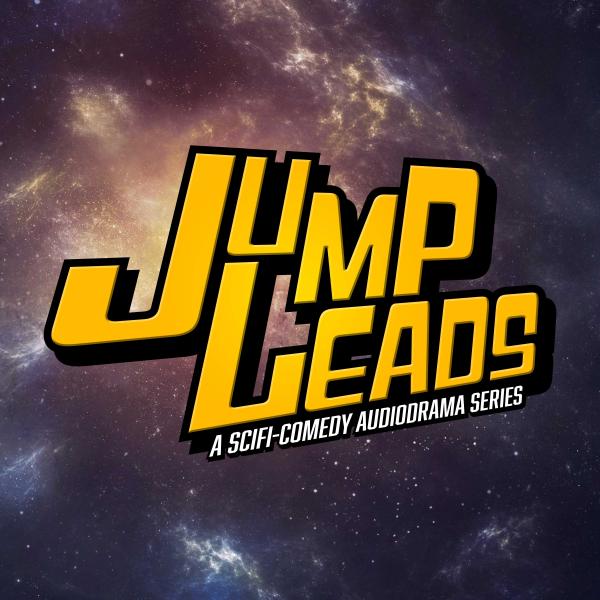 Dramatized scifi comedy from Ben Paddon
Jump Leads
Meaney and Llewellyn are cadets in Lead Service, an organization established to police the ever-expanding multiverse, and to protect it from collapse. However, as they embark on their first field training exercise, they soon learn that things don't always go by the book.

Jump Leads is a science fiction comedy audiodrama series based on the webcomic of the same name.
Season 1 finale released 31 May 2023

6 episodes
Listening time: 3h 26m
Season 2 starts Apr 2024
🚀🤣🎭
Dramatized environmental thriller from BBC Radio 4
Forest 404
Can you feel loss for something you've never known?

Welcome to BBC Radio 4's innovative podcast – Forest 404. Set in the 24th Century in a world where forests have been erased from history, Forest 404 is an immersive sci-fi thriller starring Pearl Mackie, Tanya Moodie, and Pippa Haywood.
Original music by Bonobo.
Series complete as of 30 May 2019

9 or 28 episodes
Listening time: 3h 20m or 5h 57m
🎧🌳📼
Ad-free listening, bonus content & support for your favorite creators!
Introducing Apollo+!
Get premium access to 49 fiction shows, enjoy ad-free episodes, and help creators thrive. On Apollo: the home of fiction podcasts.
Season Finales & Finished Series
There have been lots of recently-wrapped productions recently, so here's some (mostly) fresh audio fiction that's reached a stopping point for your life!
Dramatized mystery from How it Ends Studio
How it Ends
Micah's entire world collapsed when her father died in a car accident. As time passed, Micah suffered from terrifying night terrors and a mysterious recurring dream that left her exhausted and on edge. Micah's world changes once again when she discovers that sometimes dreams aren't dreams at all—they're memories.


Season 3 finale released 1 Jun 2023
42 episodes
Listening time: 22h 17m
Season 4 starts Oct 2023
🌲🌑 🐻
Narrated post-apocalyptic fantasy from Dom Guilfoyle
Tales From The Low City
A collection of tales from a strange, bleak, and beautiful world where all creatures great and small, ambitious and content, bipedal and tripedal and quadrupedal must come together and make something like "civilisation".

Season 1 finale released 26 May 2023

8 episodes
Listening time: 3h 18m
🐀🦅👽
Dramatized scifi from Stove Leg Media
Reformation Abroad
When prisoners find themselves in outer space on a special work-release program, they quickly realize that things may not be as they seem. Join team 119 as they try to outrun their past and set aside their differences for a better future.

Season 1 finale released 22 May 2023

5 episodes
Listening time: 1h 29m
Season 2 starts Feb 2024
🚀🗡️✊
Dramatized romantic comedy from Mithila Gupta
Desi Down Under
Packed with adventure, romance, and comedy, Desi Down Under follows childhood best friends Devan, Meenu, and Meenu's party animal twin brother Rahul as they go on their first trip abroad, training as lifesavers at the stunning Coogee beach in Sydney, Australia.

Series complete as of 11 May 2023

9 episodes
Listening time: 3h 34m
🦘🏄‍♂️💑
Narrated horror comedy thriller from Melaina Blanc
Keen's Turn
When an anxious altruist becomes a chance witness to a vampire's murderous meal, he takes it upon himself to rid his city of the threat. But the vampire, not so easily defeated, takes an interest of his own in his would-be slayer.

Season 1 finale released 5 May 2023

20 episodes
Listening time: 6h 21m
Season 2 starts Jan 2024
😱😂🤤
Dramatized fiction from Lou Sutcliffe
The Pantaloon Society
The Pantaloon Society is a supernatural audio-novella about an ancient and clandestine society of clowns with unusual abilities, and the eldritch threats they are called to investigate.

Series complete as of 18 Apr 2023

12 episodes
Listening time: 5h 16m
🤡✨💀
Dramatized comedy thriller from QCODE, Wood Elf & Mythical
Ronstadt
A supernatural noir comedy set on the mean streets of LA about a 9-1-1 phone jockey whose night job, along with a self-described "Craydar," leads him deep into Side B - a world filled with magic, monsters, and all things Mythical. 

Series complete as of 20 Jul 2021

9 episodes
Listening time: 6h 41m
📞🧚🌃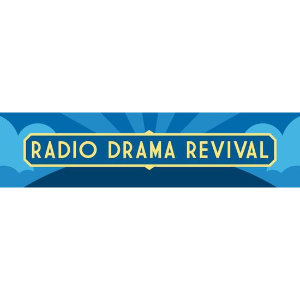 Presented by Radio Drama Revival, one of the internet's longest-running anthology audio drama shows, with the goal of showcasing the diversity and vitality of modern audio fiction.
Returning on 1 Jul 2023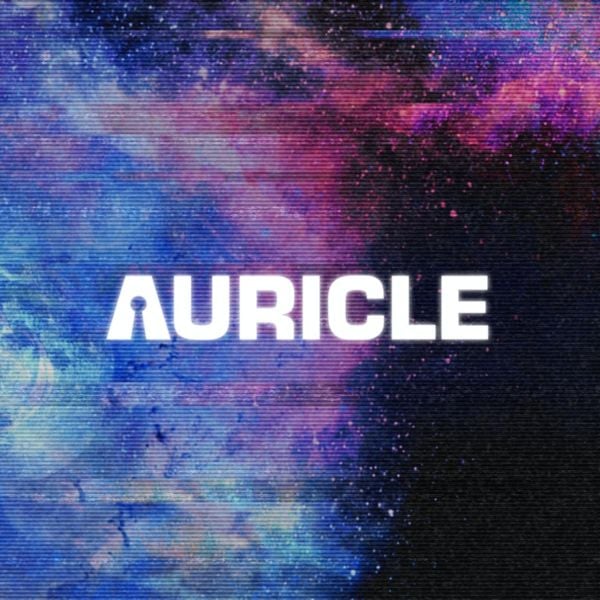 Are you an audio fiction creator? Submit your show, and we'll add it to a future issue!

Evo Terra

Benjamin Paddon

Charlotte Underwood

Anne Baird

Meegan May

Colin J Kelly

Joseph Stephen Leonardo
Gavin Gaddis
Frederick Miller
Some stats of this newsletter as of  7:46 am 01 June 2023
Total subscribers: 1,345
Average open rate: 61.67%
Average click rate: 7.21%
And we're growing! Many sponsorship opportunities are available, including individual support!
3600 N 5th Ave #102, Phoenix
Arizona, United States of America
You received this email because you signed up to be notified when fiction podcasts reach... The End. Get it?
Unsubscribe