Greetings, fabulous fan of audio fiction!
I'm making this issue the weirdest issue yet by featuring two of the weirdest shows I've come across. No, seriously. Seriously weird. And amazing, assuming you like weird things as much as I do. I just love it when creators push against the edges, don't you? Please give these shows a sample, at least, to see if they are too weird for you. (Well, one show and an album of sorts. See? I told you it was weird.)

Also, because someone asked: No, I'll never accept a paid placement for a coveted Featured spot. But you can, however, advertise your show/network as a Title Sponsor. So if that looks interesting... do it! 

Let's get that weirdness started, shall we?
- Evo
Evo's Picks
Featured Audio Fiction
These are my personal recommendations for great-sounding—albeit weird—audio fiction. As with all things in life, YMMV. (But do let me know if you like either of both of these!)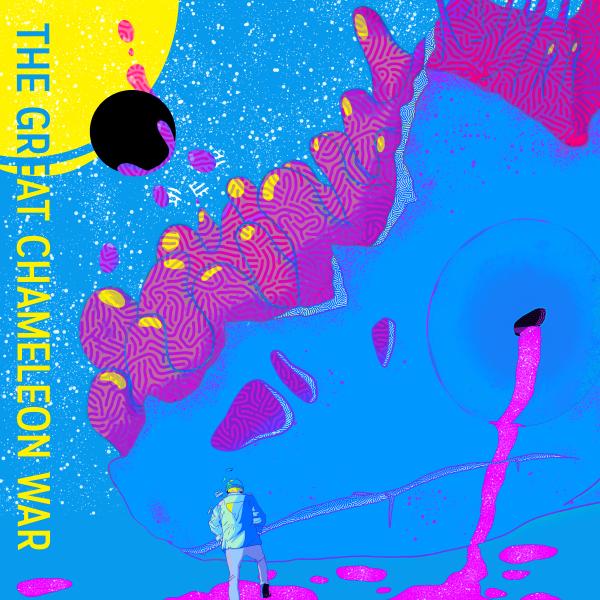 Dramatized surreal scifi from Justin Hellstrom
The Great Chameleon War
Welcome to the Nesting Zone: a surreal rim of jungle around Mt. Tahoma prowled by transdimensional reptiles.

The Amanuensis catalogues his expedition up the volcano slope and records stories of explorers caught in the evolving dreamscape.

Paleo-mythic lizard pyromancy. Blood whisper secrets. Carnivorous astronauts. Cursed poem hallucinations.

Staying sane is not an option.

Rated M for mature.
Season 2 finale released 14 Jul 2021

10 episodes
Listening time: 4h 10m
🦎😵‍💫🌋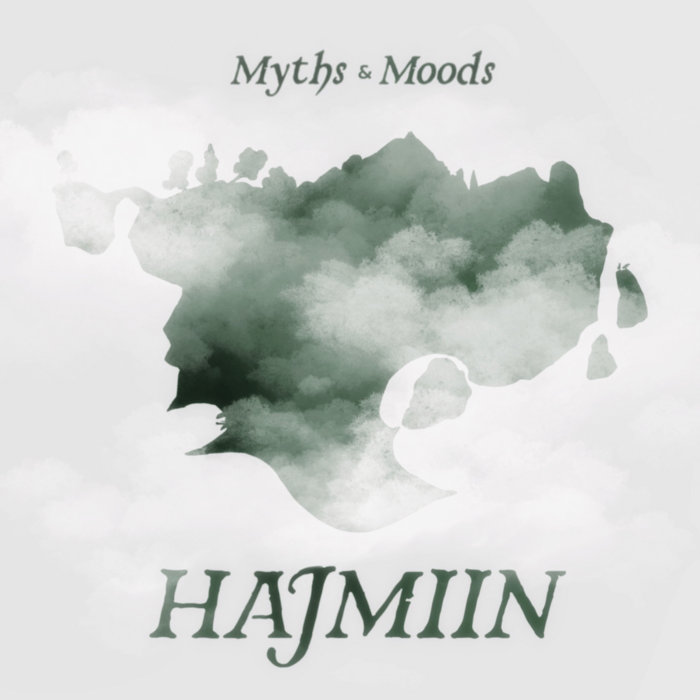 Narrated fantasy soundscape from Myths & Moods
Hajmiin
More audiobook than album, Hajmiin is an experience of music and storytelling by Myths & Moods that takes the listener on a scenic journey through a fantasy world with immersive biodiverse nature soundscapes and cinematic ambiances. Rediscover a sense of wide-eyed wonder as you encounter unexpected moments of beauty during this 73-minute multi-sensory experience of mindful listening, vivid daydreaming, and calming wildlife relaxation.

One thing is for sure: it will feel like a world away from everything.
Series/album complete as of 31 Mar 2023

7 episodes
Listening time: 1h 13m
🐾🌴✨
Want to reach +1100 fans of audio fiction?
Sponsor or Support The End!
Get your audio fiction service, network, production company, or yourself in front of hard-core fans of fiction podcasts by becoming a supporter or sponsor of The End!
Season Finales & Finished Series
Here's a rundown of all the recently-reached-an-end-point—and a not-quite-so-recently-completed—audio fiction shows I'm aware of.  Some are super short, so sample away!
Dramatized comedy from Magenius Pty Ltd
Sparrow-Folk: Adventures in SuBIRDia
As Sparrow-Folk, Fox & Lark love making Fem Glam Folk music together on their ukuleles and think going pro might be the best way to spend time together. When their first gig goes horribly wrong, they don't let it get to them and just flap their wings harder.

Season 1 finale released 6 Apr 2023

7 episodes
Listening time: 4h 19m
🎶😂👯‍♀️
Narrated children's stories from Willow Belden, Jeff Lockwood and Nadav Amir-Himmel
Once Upon A Meadow
Gentle, uplifting tales about a community of plants and animals who live in a meadow and work together to flourish, despite their differences. Geared toward 4- to 9-year-olds, these richly interwoven tales feature original music and explore themes of environmental and social justice.

Season 1 finale released 4 Apr 2023

9 episodes
Listening time: 3h 05m

🐻🐰🌳
Dramatized horror thriller from Mat Raney
STYX
Blake Wayman is a wheelchair-bound P.I. with a gift. He can walk the streets of Underworld City, a purgatory on the banks of the River Styx, run by the mysterious Boatman, teeming with lost souls, spiritual forces, and long dead gangsters.

Season 1 finale released 3 Apr 2023

8 episodes
Listening time: 3h 43m
Season 2 starts Oct 2023
🧑‍🦽🕵️‍♂️👹
Dramatized mutigenre from Jonathan Cook
Gather by the Ghost Light
Gather around and listen to stories originally written as short stage plays that have been produced in theatres around the World. 

Season 3 finale released 30 Mar 2023

49 episodes
Listening time: 19h 35m
Season 4 starts this month
🎭👻💡
Narrated fiction from Peter Mattei
Sonarius: The Mysteries of M
Two years after her brilliant and schizophrenic brother Mark's tragic suicide, Jenny Krantz discovers six voice messages that he left specifically for her, leading to a dark, thrilling ride that reveals long-hidden secrets about her brother, their father, and their childhood, leading ultimately to a stunning experience that changes her forever.

Series complete as of 23 Mar 2023

7 episodes
Listening time: 2h 08m
📞🚗🫢
Narrated multigenre from Whitworks Adventures in Theatre
Tales from the Rails
Short stories inspired by the history of the Sheffield to London railway line, created by the Newfield School Community, funded by East Midlands Railway Community Fund and the Church Burgesses Educational Foundation.

Series complete as of 23 Mar 2023

10 episodes
Listening time: 0h 47m
🐘 🛤👩🏼‍🎓
Dramatized fiction from Yhane Washington Smith
Harlem Queen
Based on the life and times of "Numbers Queen" Madame Stephanie St. Clair during the Harlem Renaissance.

Season 3 finale released 3 Aug 2021

11 episodes
Listening time: 3h 06m
Season 4 starts Dec 2023
🙂😮🤔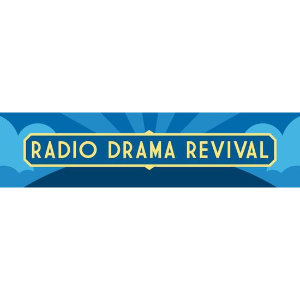 Presented by Radio Drama Revival, one of the internet's longest-running anthology audio drama shows, with the goal of showcasing the diversity and vitality of modern audio fiction.
Returning on 16 Apr 2023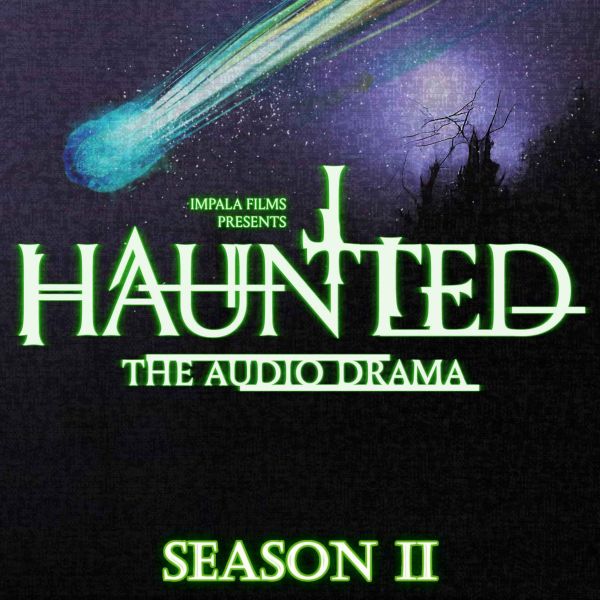 Returning on 26 Apr 2023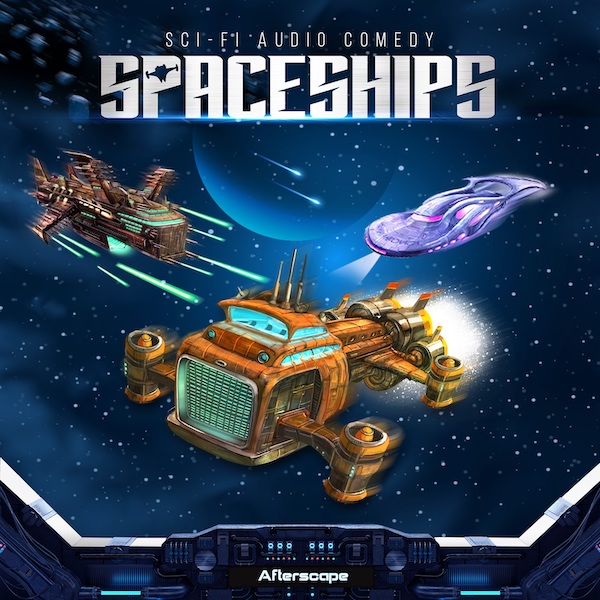 Returning on 28 Apr 2023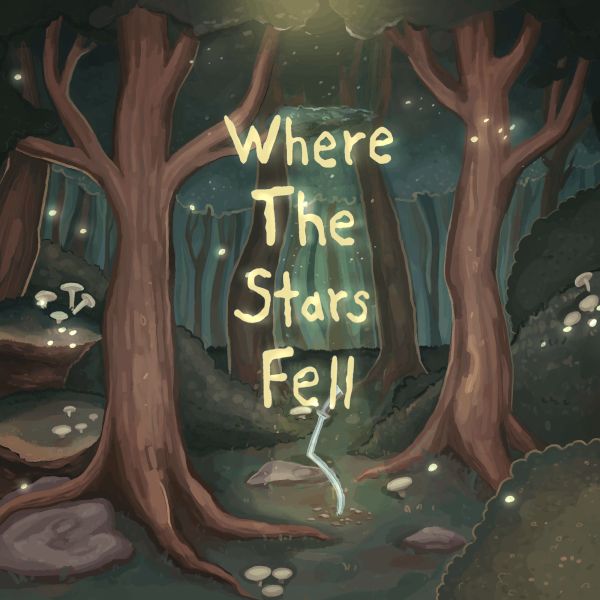 Returning on 1 May 2023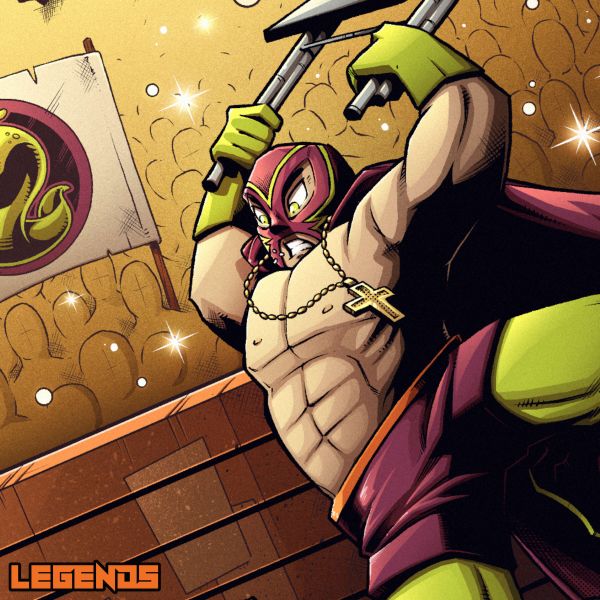 Want to see your completed fiction podcast—either at the series or season level—in a future issue? It's free! Just push the button below to submit your show, and we'll get it in!
Some stats of this newsletter as of  7:29 am 6 Apr 2023
Total subscribers: 1,187
Average open rate: 62.26%
Average click rate: 7.47%
And we're growing! Many sponsorship opportunities are available, including individual support!
3600 N 5th Ave #102, Phoenix
Arizona, United States of America
You received this email because you signed up to be notified when fiction podcasts reach... The End. Get it?
Unsubscribe