Greetings, fabulous fan of audio fiction!
What better way to celebrate the start of Spring/Autumn than by listening to some new (and soon returning) audio fiction! You need to celebrate after that brutal Winter/Summer we just left.
(This is me being respectful of the fact that seasons are opposite for many of my readers. You're welcome!)
Have you listened to the companion podcast yet? Metrics say... probably not, as only about 25 of you seem to be listening. But hey, I like doing it, so I'll keep it up.

Nine shows to share with you today. Let's get started!
- Evo
Evo's Picks
Featured Audio Fiction
These are my personal recommendations for great-sounding audio fiction. As with all things in life, YMMV.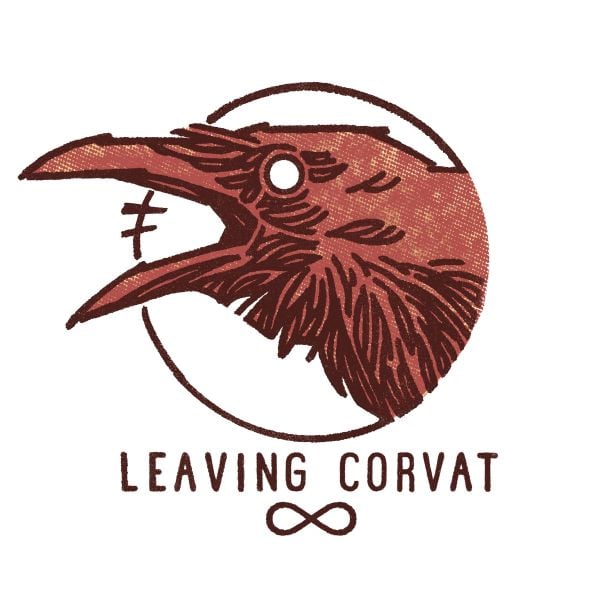 Dramatized urban fantasy from Lex Noteboom
Leaving Corvat
They call me Sleeper. I worked the same brain-dead job, at the same fast food place, all of my life. And I've always lived in the same town. No one that lives in Corvat, ever leaves. Until today. Today I leave. Join my on my adventure.
An audio drama podcast, by the creator of THE DECA TAPES.
Season 1 finale released 20 Mar 2023

10 episodes
Listening time: 3h 56m
Season 2 starts Oct 2023
🍔😴🪶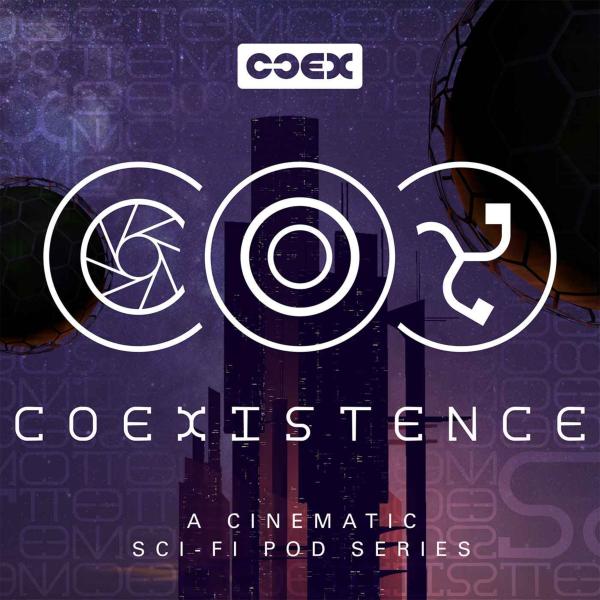 Dramatized science fiction from Coex Studios
Coexistence
Coexistence is a sci-fi mystery thriller series rating as a #1 science fiction podcast on Apple Podcasts UK in January 2020, and nominated for Best Fiction in the British Podcast Awards 2020. Listener discretion is advised.
Season 1 finale released 1 Apr 2021

15 episodes
Listening time: 4h 22m
🤖🚀👾
Want to reach +1100 fans of audio fiction?
Sponsor or Support The End!
Get your audio fiction service, network, production company, or yourself in front of hard-core fans of fiction podcasts by becoming a supporter or sponsor of The End!
Season Finales & Finished Series
Quite a fun mix of shows in this section this week. Different genres, listening times, and even in dates when the series or season completed. 
Dramatized romcom from Creative Kixstart | Christine Mwaturura
Private Affairs
An award-winning romantic-dramedy about a recent Melbourne transplant who unexpectedly finds herself involved with a charming Aussie doctor, and has to quickly learn how to navigate an interracial and intercultural relationship. 

Season 2 finale released 17 Mar 2023

11 episodes
Listening time: 4h 16m
Season 3 starts Feb 2024
🔥💜🤯
Dramatized horror scifi from Jared Parisi and Aljoscha Guenther
The Head of the Snake
After a man already down on his luck is fired from his job, he is confronted with a giant bloodthirsty snake in his basement. Ridiculous and horrifying things follow.

Series complete as of 14 Feb 2023

5 episodes
Listening time: 1h 25m
🐍🥛👽
Dramatized horror thriller from Dabbed in Ink
It's All in the Cards Podcast
Jade is an Ozark folk witch who runs an occult bookstore and gives tarot readings, all while dealing with the local coven breathing down her neck as a string of murders occur in her neighborhood.

Season 1 finale released 10 Feb 2023

10 episodes
Listening time: 6h 04m
Season 2 starts Sep 2023
🧙‍♀️🗡😈
Dramatized comedy from Ashley Soto Paniagua, Guillermo Zouain, Wendy Muniz, and Jaime Fernandez
Michelle Rojas Is Not Okay
With a PsyD from Yale and a job at a renowned Connecticut therapy practice, Dominican psychologist Michelle Rojas is a Washington Heights success story. When she gets fired for lashing out at co-workers and giving patients questionable advice, Michelle returns home.

Series complete as of 9 Feb 2023

9 episodes
Listening time: 3h 15m
👩‍⚕️🇩🇴😫
Dramatized horror comedy from Susie Singer Carter and Don Priess | Realm
I Love Lucifer
Two B movie stars battle movie monsters by day… and real monsters by night. When the cameras stop rolling, the lines of reality are blurred, and the fantasy of their day job turns into a living nightmare.

Series complete as of 16 Sep 2021

10 episodes
Listening time: 4h 47m
🎬🧟😈
Dramatized thriller from QCODE
Gaslight
Everyone thought Danny had gone missing. Towards the end of senior year she vanished, leaving everyone confused and devastated including her closest friend in the world, Becca.

Series complete as of 27 Nov 2019

10 episodes
Listening time: 2h 14m
👗🕵️‍♀️🫢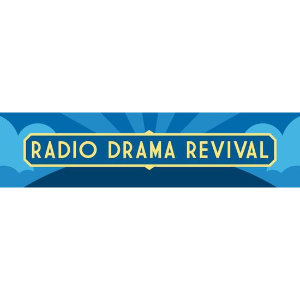 Presented by Radio Drama Revival, one of the internet's longest-running anthology audio drama shows, with the goal of showcasing the diversity and vitality of modern audio fiction.
Returning on 16 Apr 2023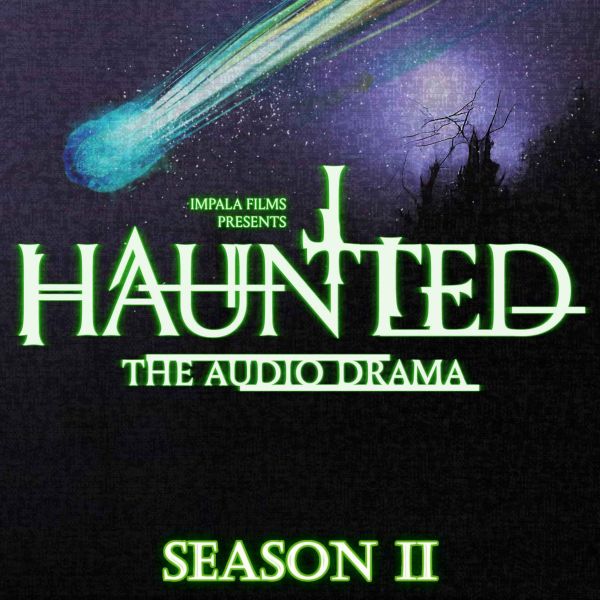 Want to see your completed fiction podcast—either at the series or season level—in a future issue? It's free! Just push the button below to submit your show, and we'll get it in!
Some stats of this newsletter as of  7:54am 23 Mar 2023
Total subscribers: 1,142
Average open rate: 62.43%
Average click rate: 7.56%
And we're growing! Many sponsorship opportunities are available, including individual support!
3600 N 5th Ave #102, Phoenix
Arizona, United States of America
You received this email because you signed up to be notified when fiction podcasts reach... The End. Get it?
Unsubscribe