Greetings, fabulous fan of fiction audio!
It's a longer issue today because of so many audio fiction shows that recently reached a season finale or the series conclusion, so be sure to hit "show complete message" if this truncates. And it probably will.
A quick note for audio fiction creators who read this newsletter: There's a new "friend of the newsletter" opportunity you can be a part of! It just went live yesterday, so get it while it's hot!

Also, I finally put together an actual page for the companion podcast, so you can listen right on the page or follow the show via any podcast listening app of your choice.
Let's get into it, shall we?
- Evo
Evo's Picks
Featured Audio Fiction
These are my personal recommendations for great-sounding audio fiction. As with all things in life, YMMV.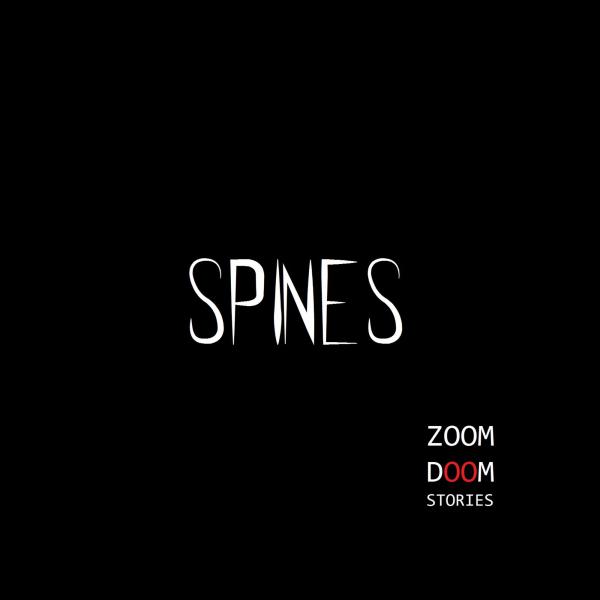 Narrated horror from ZoomDoom Stories
SPINES
One day, Wren wakes up covered in blood, suffering from memory loss, and surrounded by the remnants of some strange cult ritual.

SPINES is the story of her search for answers, and the deadly, powerful people she encounters along the way. Listen to the complete series now.
Series complete as of 3 Mar 2018

3 seasons, 24 episodes
Listening time: 9h 15m
💀🌪️🕳️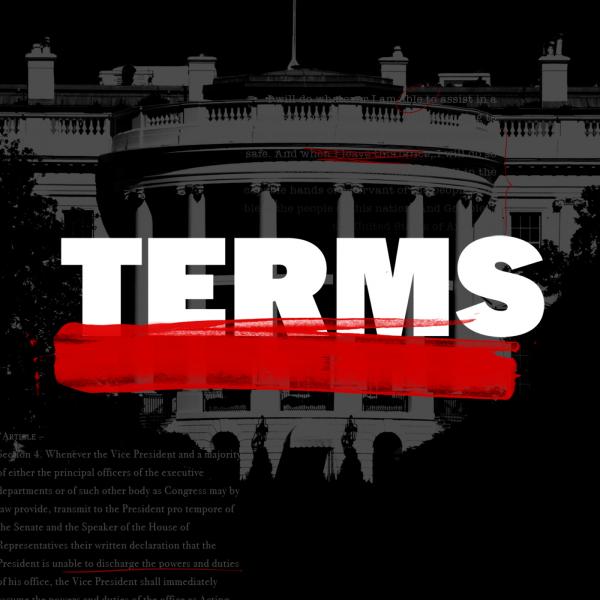 Dramatized thriller from Airship
Terms
On election night, two-term president Oliver Pierce watches in disbelief from the White House as Charles Dunwalke wins a controversial electoral college victory. With only 73 days before Dunwalke's inauguration, president Pierce makes a secret decision to act, with historic and possibly catastrophic consequences.
Series complete as of 13 Feb 2017

13 episodes
Listening time: 4h 01m
🏛️🗳️😰
Interested in the fiction podcast industry?
Read Fiction Podcast Weekly
New releases, audition calls, collaboration opportunities, events (live and virtual), creator resources, and jobs. If you're interested in Audio Drama and Fiction Podcasting, then sign up and stay in the loop!
Season Finales & Finished Series
11 shows for you this week, from musicals to western to the hard-to-classify. Check these out if you need a finished audio fix!
Dramatized musical scifi from Ira Marlowe
The Unseen World: A Podcast Musical
A raucous ride that is part Hitchhiker's Guide to the Galaxy, part Rocky Horror Picture Show, part Tommy yet completely original.

Series complete as of 1 Mar 2023

9 episodes
Listening time: 1h 55m
🎬🔮🤣
Dramatized urban fantasy comedy from Laughing Skull Audio
The Occult Adventures of Norman P. Blank
Part urban fantasy, part Monty Python and the Holy Grail, and part Lord of the Rings all presented in an "old timey" radio format with queer characters and themes.

Season 1 finale released 28 Feb 2023

12 episodes
Listening time: 5h 21m
Season 2 starts Oct 2023
🤣🪄📖
Narrated superhero from Isaac Bluefoot
Superman: Son of El: The Unauthorized Biography of Clark Kent
In this Unauthorized Biography, we follow our hero from his childhood home in Smallville as he searches for his place in the world. 

Season 2 finale released 24 Feb 2023

32 episodes
Listening time: 15h 04m
Season 3 starts Dec 2023
🌞🕊️❤️‍🔥
Dramatized western urban fantasy from 2222 Media
The American Immortal
After an unscrupulous thief and an obstinate Native American teen kill each other, they take a wrong turn on their way to the Afterlife and wind up back among the Living by mistake. 

Season 1 finale released 22 Feb 2023

6 episodes
Listening time: 2h 48m
Season 2 starts Jan 2024
🐺⛰️🏹
Dramatized scfi thriller from Voyage Media
I Am Echo
A young woman looks for answers behind her father's mysterious death and discovers repressed memories… that may be someone else's memories.

Series complete as of 20 Feb 2023

5 episodes
Listening time: 1h 22m
🙀🤫👻
Narrated essays from Matthew Confalone
The Mars Prophecy
Designed for people who see signs of the future before it happens.

Season 1 finale released 14 Feb 2023

7 episodes
Listening time: 0h 32m
Season 2 starts soon

🙏🙌🌞
Narrated scifi from Gravestone Productions
The Kestrel Files
Science fantasy stories are told from the perspective of Kestrel, a personal assistant similar to Amazon's Alexa, through the use of audio logs, recordings, and other overheard conversations by the ever-listening intelligence.

Season 2 finale released 13 Feb 2023

24 episodes
Listening time: 2h 53m
Season 3 starts Jun 2023

🚀🤖👾
Dramatized scifi comedy from Maria & Gary Craige
CAST SO FAR
This bumbling crew travel through time and space trying to save their planet from global warming, meeting aliens and getting into all sorts of predicaments and dangers sending them cast so far from reality.

Season 1 finale released 1 Feb 2023

6 episodes
Listening time: 1h 56m
Season 2 starts Feb 2024

👽🛸🤭
Dramatized urban fantasy from Kyle M. Bondo, Gagglepod, Oncetold
PAUSE for Dramatic Effect
A decorated Iraq War veteran stumbles upon a ring in an empty parking lot that forces him to confront a secret he didn't know he was keeping.

Season 1 finale released 17 Jan 2023

17 episodes
Listening time: 1h 59m
Season 2 starts Nov 2023

💍🎖️👿
Dramatized scifi from The Augmented City LLC
Burner Face
Burner Face is design fiction about a fantastic but plausible world of tomorrow based on current climate and technology futurism.

Season 1 finale released 5 Dec 2022

5 episodes
Listening time: 3h 15m
Season 2 starts Oct 2023

🐈⛈️🧬
Dramatized scifi from Jeremy Ellett
The Subjective Truth
A strange land of cryptid encounters, UFO Sightings, mysterious vibrations, and dark shadows hiding just behind your back, waiting for their moment.

Season 1 finale released 13 Apr 2020

10 episodes
Listening time: 6h 06m
🛸👽🐐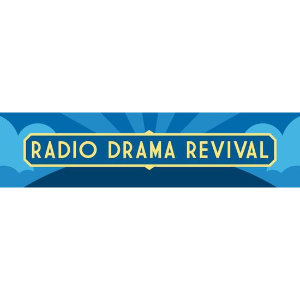 Presented by Radio Drama Revival, one of the internet's longest-running anthology audio drama shows, with the goal of showcasing the diversity and vitality of modern audio fiction.
Returning on 5 Mar 2023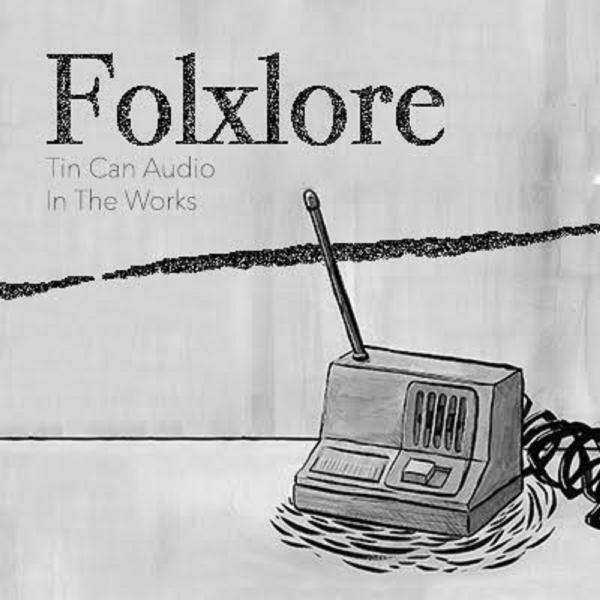 Want to see your completed fiction podcast—either at the series or season level—in a future issue? It's free! Just push the button below to submit your show, and we'll get it in!
Some stats of this newsletter as of  8:13am 2 Mar 2023
Total subscribers: 1,110
Average open rate: 62.56%
Average click rate: 7.67%
And we're growing! Many sponsorship opportunities are available, including individual support!
3600 N 5th Ave #102, Phoenix
Arizona, United States of America
You received this email because you signed up to be notified when fiction podcasts reach... The End. Get it?
Unsubscribe