Greetings, fabulous fan of fiction podcasts!
Well, my day started out great! First, I woke to an email from a very happy audio fiction creator who credits their recent appearance in The End to a big surge in new listeners. Woot!

Then I realized that the excellent podcast critic Gavin Gaddis has been an individual supporter for three months how, and I never credited them! So thanks, Gavin! I added you to the credits section. Sorry for the delay.
I'm also rethinking how I do support levels, so if you have ideas or something you'd be interested in, hit that reply button and let me know.
Finally, I remind you that The End Last Week, This Week, And Next Week is the companion podcast to this newsletter. You might like it.
Let's get started!

- Evo
Evo's Picks
Featured Complete Audio Fiction
These are my personal recommendations for great-sounding audio fiction. As with all things in life, YMMV.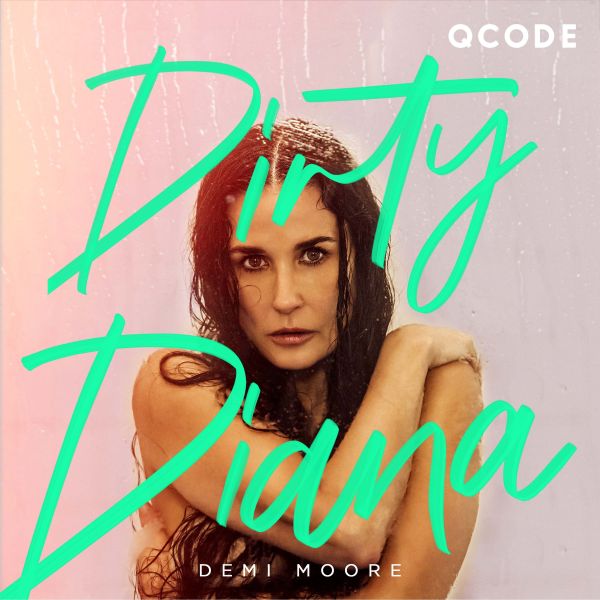 Dramatized drama from QCODE
Dirty Diana
As an escape from her carefully curated life and dying marriage, Diana (Demi Moore) secretly runs an erotic website where women reveal their intimate sexual fantasies.

Starring and executive produced by Demi Moore.
This six-part adult drama is created & directed by Shana Feste and produced by QCODE Media, an award-winning storytelling company specializing in immersive scripted fiction.
Series complete as of 17 Aug 2020

6 episodes
Listening time: 4h 22m
🫦🎙️🤫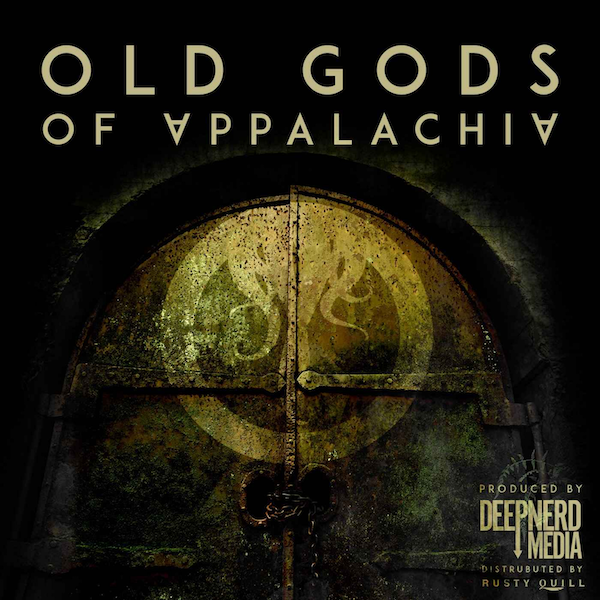 Narrated horror from DeepNerd Media
Old Gods of Appalachia
In the mountains of central Appalachia, blood runs as deep as these hollers and just as dark. Since before our kind knew these hills, hearts of unknowable hunger and madness have slumbered beneath them. These are the darkest mountains in the world. How dare we think we can break the skin of a god and dig out its heart without bringing forth blood and darkness?

Old Gods of Appalachia is a horror-anthology podcast set in the shadows of an Alternate Appalachia, a place where digging too deep into the mines was just the first mistake.
Season 3 finale released 12 Jan 2023

50 episodes
Listening time: 27h 15m
Season 4 starts Jul 2023
🧑‍🌾🧺👹
Interested in the fiction podcast industry?
Read Fiction Podcast Weekly
New releases, audition calls, collaboration opportunities, events (live and virtual), creator resources, and jobs. If you're interested in Audio Drama and Fiction Podcasting, then sign up and stay in the loop!
Recently Complete Audio Fiction
Most of this week's roundup of audio fiction shows that recently wrapped are short enough to get through in just a few dedicated listening sessions. That's nice!

Dramatized scifi from Pale Matter
Station 151
Join Astrophysicist Wayne Robertson at the bottom of the world as he sets off on the adventure of a lifetime (and possibly his last). 

Season 1 finale released 14 Feb 2023

11 episodes
Listening time: 3h 45m
Season 2 starts Jun 2023
🪐🇦🇶😱
Dramatized fantasy from William J. Meyer
And Worms Do Not Destroy
Somewhere and somewhen on the perilous island of Naosaleyn, a mythic odyssey challenges a pair of barbarian brothers as they set off on an arduous pilgrimage to beseech The Blessed Immortal King.

Series complete as of 12 Feb 2023

6 episodes
Listening time: 3h 03m
🪱🙅🏽‍♂️💥
Dramatized scifi mystery from Zephyrum Studios
Subsister: A Real Podcast
What is the secret behind Subsister? Where did the podcasts come from? What is real?

Season 1 finale released 10 Feb 2023

7 episodes
Listening time: 3h 47m
Season 2 starts Jan 2024
🤔😶‍🌫️😰
Dramatized romance from Chetan Bhagat
Social Distancing
Rags (Angad Bedi), a successful entrepreneur, leadership coach, father and husband, finds himself in the crosshairs of a romantic affair with his colleague, Anaya (Garima Yagnik), just as the world is going into lockdown in the wake of COVID-19.

Series complete as of 9 Feb 2023

12 episodes
Listening time: 3h 43m
💌😷🇮🇳
Narrated horror from Luke Ganje
He Hears You
There are things that live in the darkness, there are those that stand by our side, and the greatest horror in life and death is the simple truth that we will never be alone.

Season 1 finale released 5 Feb 2023

16 episodes
Listening time: 9h 51m
Season x starts Oct 2023
😶👂🫵
Dramatized experimental from David Devereux | Tin Can Audio
Anamnesis: An Audio Drama
An experimental microfiction audio drama adapted from a playthrough of solo journaling game Anamnesis by Sam Leigh.

Series complete as of  30 Jan 2023

5 episodes
Listening time: 0h 36m
🤔🎴📼
Dramatized thriller from Matt McCarty; Charlie Hopkins; Justin Miklas | Realm
The Heron
Inspired by the likes of David Fincher and Homecoming, The Heron is a character-driven mystery about a young woman who seeks the light at the end of the tunnel, but instead might find it's a train headed right for her.

Series complete as of 7 Dec 2022

6 episodes
Listening time: 1h 49m
🪶🏫🎾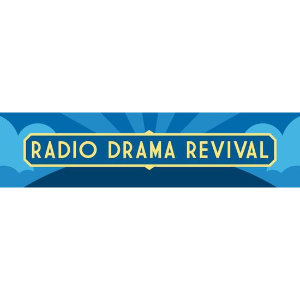 Presented by Radio Drama Revival, one of the internet's longest-running anthology audio drama shows, with the goal of showcasing the diversity and vitality of modern audio fiction.
Returning on 1 Mar 2023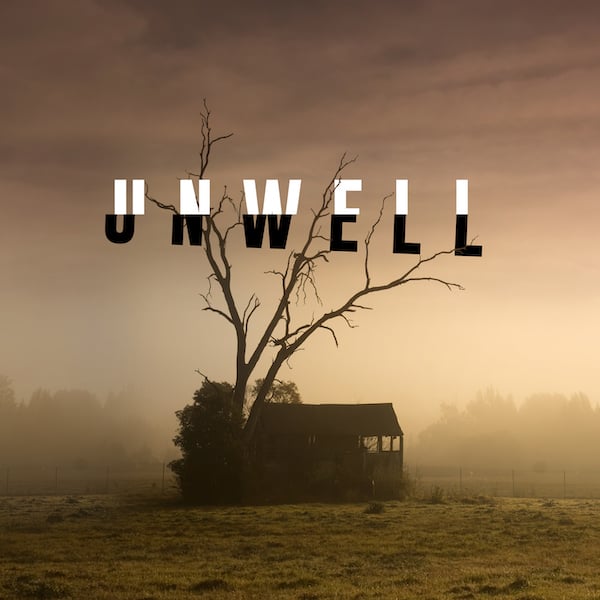 Want to see your completed fiction podcast—either at the series or season level—in a future issue? It's free! Just push the button below to submit your show, and we'll get it in!
Some stats of this newsletter as of 8:07 am 16 Feb 2023
Total subscribers: 1,053
Average open rate: 63.05%
Average click rate: 7.79%
And we're growing! Many sponsorship opportunities are available, including individual support!
3600 N 5th Ave #102, Phoenix
Arizona, United States of America
You received this email because you signed up to be notified when fiction podcasts reach... The End. Get it?
Unsubscribe