Greetings, fabulous fan of audio fiction!
I'm writing this the night before it publishes because I'm driving back home from Vegas (baby!) and won't have time to do it before I get on the road. No, I didn't win any money. Or lose any money. Well, not at the tables, at least.

I did, however, have some excellent conversations about the state of fiction podcasts. More on that in the coming weeks and as plans develop.

For now, let's get started!
- Evo
Evo's Picks
Featured Audio Fiction
These are my personal recommendations for great-sounding audio fiction. As with all things in life, YMMV.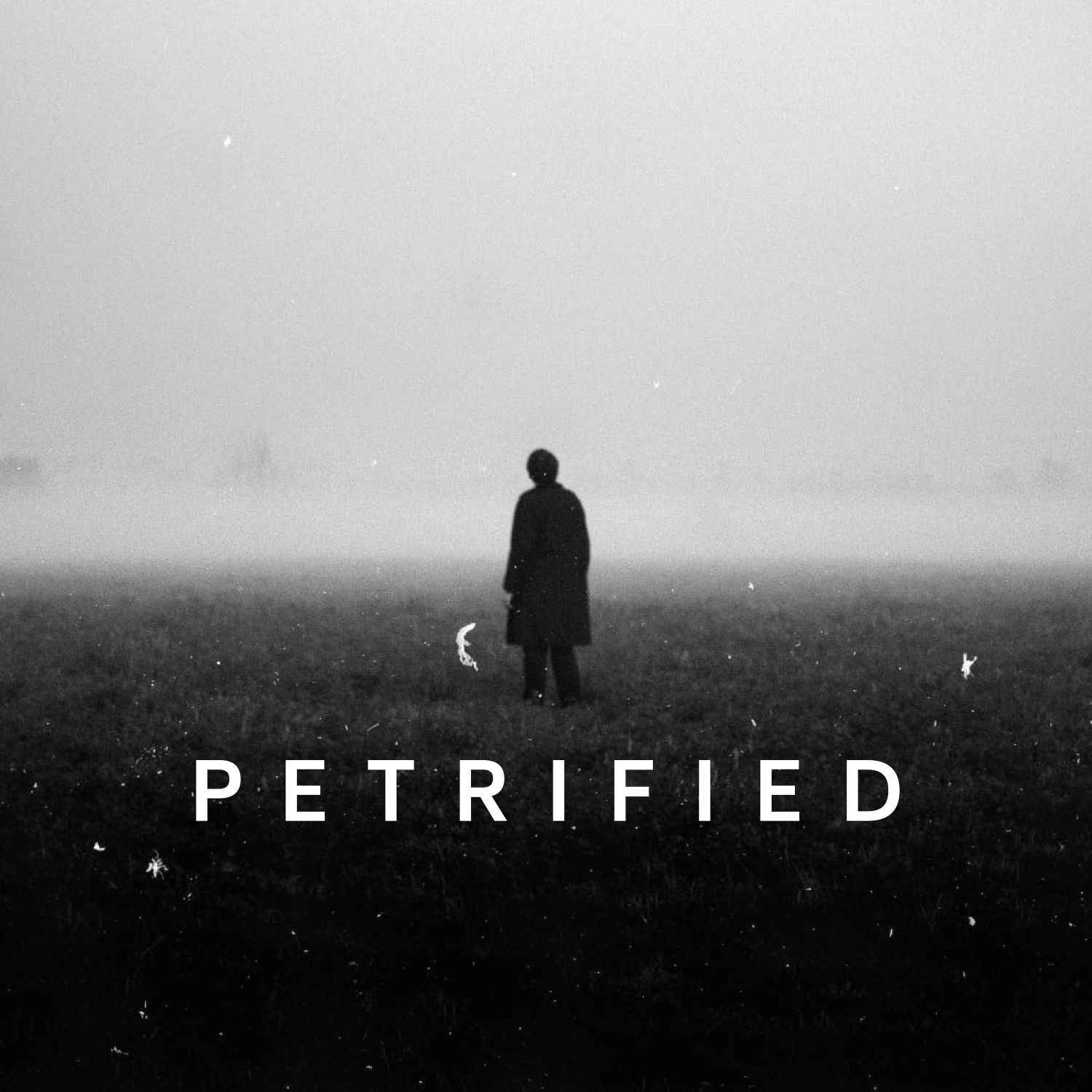 Dramatized horror from Liam Geraghty and Peter Dunne
Petrified
Petrified - a horror fiction anthology podcast from a darker Ireland.

Petrified tells the chilling tales of ordinary people encountering the supernatural, and their terrifying fates.

Written and directed by Peter Dunne. Produced by Liam Geraghty.
Season 3 finale released 8 Mar 2023

23 episodes
Listening time: 12h 30m
Season 4 starts Nov 2023
💀😱🇮🇪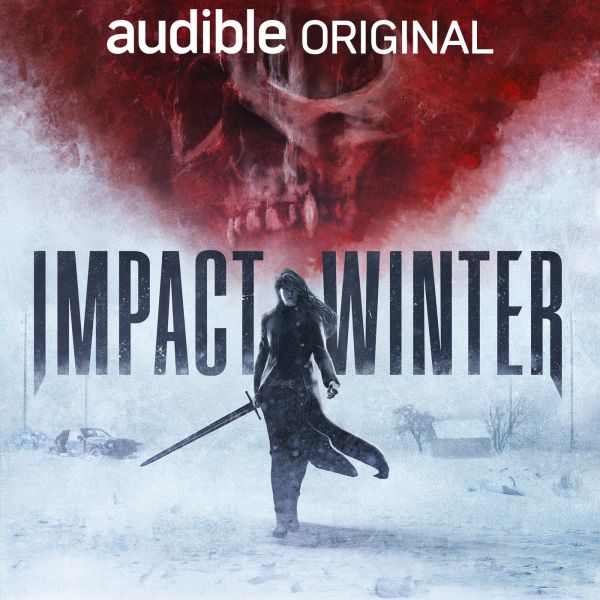 Dramatized scifi horror from Travis Beacham
Impact Winter
"They came after the impact and the firestorms. When the sun went dark. Like they'd been there all along. Just waiting."
From executive producers of The Walking Dead and Travis Beacham, the writer of Pacific Rim, comes a heart-stopping Audible Original featuring a brilliant British cast. It's the near future and seven years since a comet hit the earth and blotted out the sun. The world is a dark, frozen landscape. And then, beastly creatures emerge and take over. Can they really be vampires?
In the British countryside, a band of survivors forms a resistance in the fallout shelter of a medieval castle. Darcy is a battle-tested vampire hunter who is at the front line leading the charge to save humanity. Meanwhile, her younger sister Hope wants life to return normal so she can go above ground and know what it's like to live again. And she just might be willing to risk it all.
A story of apocalypse, horror, and adventure, Impact Winter is a wholly original new saga created just for Audible with immersive 3D audio that dares you to pop in your earbuds and listen in the dark. Venture into an eternally sunless world of swords and crossbows; primal hunters and shape-shifters; leaders and lovers. Hear how a brave few fight to survive the impact winter.
Series complete as of 7 Mar 2022

12 episodes
Listening time: 5h 00m
☄️⚔️🧛
Interested in the fiction podcast industry?
Read Fiction Podcast Weekly
New releases, audition calls, collaboration opportunities, events (live and virtual), creator resources, and jobs. If you're interested in Audio Drama and Fiction Podcasting, then sign up and stay in the loop!
Season Finales & Finished Series
Only five shows with endings to announce this week, and they are quite the mix!
Narrated scifi from Sapienship
Screen Lock
From AI chatbots that resurrect the dead to plant communication, Screen Lock is a sci-fi series that brings you a collection of short stories about the weird future that looms around the corner. Dare to take a peek?

Season 1 finale released 9 Mar 2023

8 episodes
Listening time: 1h 31m
Season 2 starts Jun 2023
🤖🪴🧟‍♀️
Narrated comedy from Chris Thompson
Two Foreskins Walk into a Bar
An unflinching and hilarious account of starting your life again when you're a bottom who has hit rock bottom.

Season 1 finale released 3 Mar 2023

9 episodes
Listening time: 1h 58m
Season 2 starts Jun 2023
🏳️‍🌈🍸🤣
Narrated children's from Matt Antis | Inkjot Kingdom
The Infinite Imagination of Lucas Lazuli
Join Laz and his tight-knit group of friends as they forge their friendship in the trials of everyday life with one invisible, yet highly disruptive problem: The Infinite Imagination of Lucas Lazuli!

Season 1 finale released 10 Feb 2023

6 episodes
Listening time: 4h 44m
Season 2 starts Oct 2023
🛝🔥🐓
Dramatized scifi thriller from 104 WPR Metro
Wolfwhistle
In 1934 New York City, two idealistic radio hosts battle shadowy forces for the soul of America.

Series complete as of 11 Feb 2022

10 episodes
Listening time: 3h 55m
🦉🎙🕰
Dramatized scfi comedy from Jeremy Ellett
The One Stars
The One Stars is an award-winning and critically acclaimed absurd comedy fiction podcast featuring fake "One Star Reviews from All Across the Multiverse."

Season 1 finale released 18 Dec 2020

8 episodes
Listening time: 3h 31m
⭐️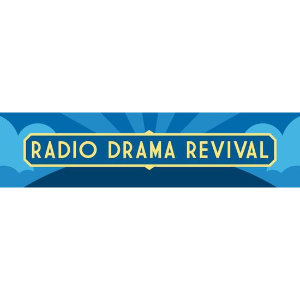 Presented by Radio Drama Revival, one of the internet's longest-running anthology audio drama shows, with the goal of showcasing the diversity and vitality of modern audio fiction.
No shows (that I know of) have new seasons starting next week. Boo.
Want to see your completed fiction podcast—either at the series or season level—in a future issue? It's free! Just push the button below to submit your show, and we'll get it in!
Some stats of this newsletter as of  6:59pm 8 Mar 2023
Total subscribers: 1,121
Average open rate: 62.51%
Average click rate: 7.67%
And we're growing! Many sponsorship opportunities are available, including individual support!
3600 N 5th Ave #102, Phoenix
Arizona, United States of America
You received this email because you signed up to be notified when fiction podcasts reach... The End. Get it?
Unsubscribe